Tamil Nadu had the most road accidents in 2021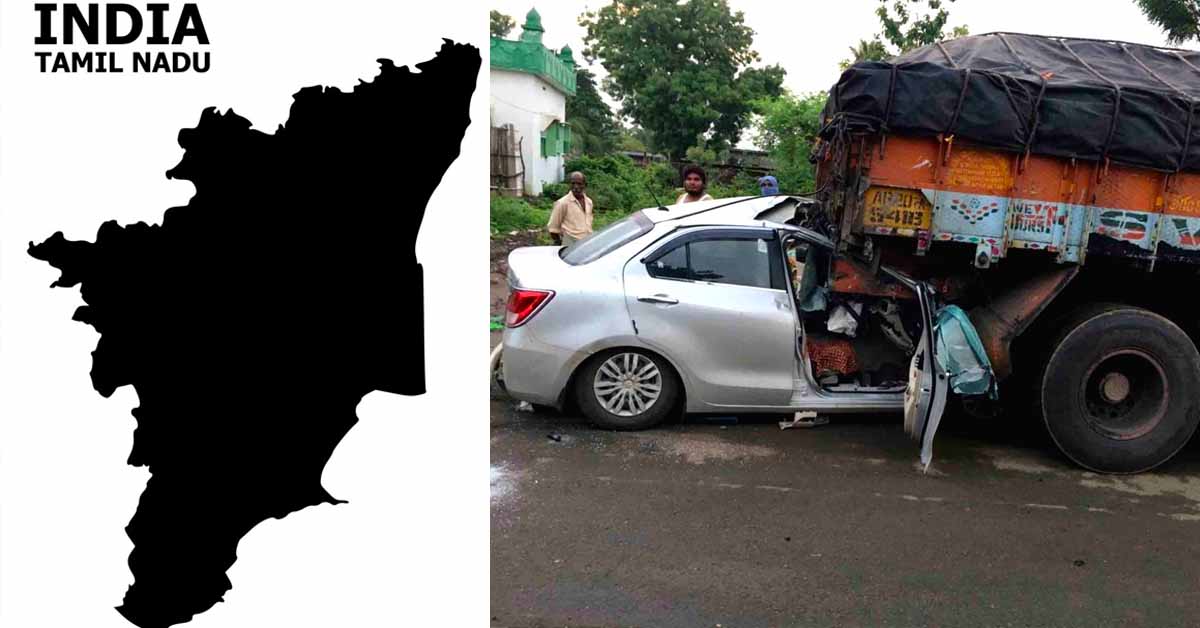 Road accidents are an unfortunate reality of driving and the automotive world. However, we must prioritize safety and traffic rules at all costs.
According to National Crime Records Bureau report, Tamil Nadu tops the list of most accidents in India. The southernmost state carries this unwanted record according to 2021 data. It is closely followed by other states like Madhya Pradesh, Karnataka and Uttar Pradesh. We should mention here that these statistics represent the number of reported cases. But it often happens that a formal complaint to the police is not filed, either because the loss is not that great or because there is a mutual agreement between the parties involved.
You might also like: Even drunk drivers can't beat Tata's safety net!
You might also like: Volvo B8R chasing a Mahindra Scorpio down a hilly road will give you goosebumps
Tamil Nadu has the most accidents per year
According to official data, Tamil Nadu recorded over 55,000 road accident cases in 2021 alone. For the same year, Madhya Pradesh had over 48,000 cases, while Karnataka and 'Uttar Pradesh had more than 34,000 and 33,000 cases respectively. Interestingly, the other South Indian state, Kerala, recorded more than 32,000 road accident cases in 2021. It is quite strange that the three South Indian states are among the main areas for the highest number of road accidents.
You might also like: WATCH – Rs 3 Crore Kenworth truck imported from America driving on Indian roads
We already know that speeding is the main cause of accidents on the road. Therefore, we must strive to follow traffic rules and drive within speed limits to reduce such undesirable situations. If you drive slowly, the chances of you being in control of any situation increase dramatically. There are cases where people are involved in collisions even though they are not at fault. Additionally, you should encourage people around you to obey traffic rules and report reckless drivers or miscreants who are heckling the roads. This is the only way to protect our roads.
You might also like: A 5-hour traffic jam in this Indian city leads to a loss of Rs 225 Crore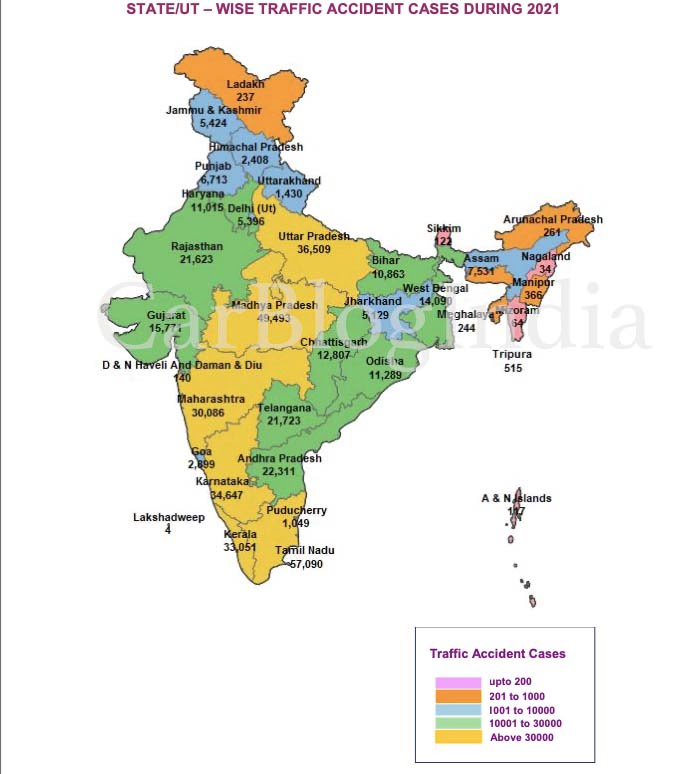 Indian roads are infamous for being notoriously dangerous. This is partly because our roads are quite unpredictable. There could be animals crossing the roads and people not respecting the rules of the road. Therefore, your safety is in your hands. Let's start by controlling speeding and respecting the highway code. Doing this consistently will improve the scenarios for sure and we will have a low number of road accidents every year.
Join our official telegram channel for the latest free updates and follow us on Google News here.