Recap of Nikki's Ask Me Anything on the Paid Search Association's Slack channel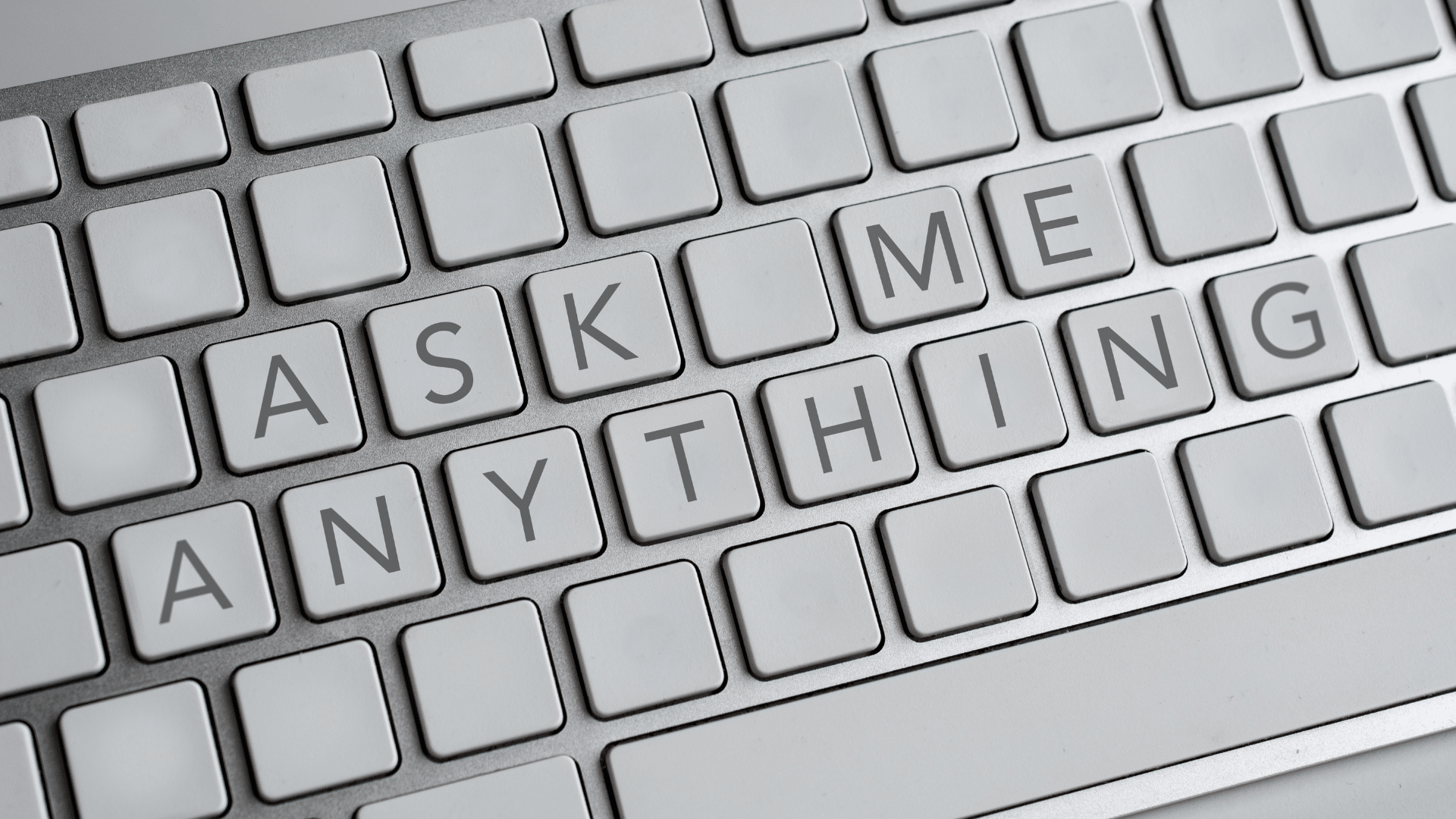 On August 25, I hosted "Ask Me Anything" on the Paid Search Association's Slack channel.
Wait, aren't you on the Paid Search Association's Slack channel? ! Well you should be. Just fill in the PSA Form Slackand join us.
Now, here's a recap of the "Ask Me Anything" session – I've expanded on some of my answers as well.
Q1: What do you love about the world of SEM / PPC / Paid Search?
A1: I love that no two days are the same in PPC. I have a pretty diverse client group, so I get to know all kinds of products and audiences. It's never boring!
A1 (second part): I also like the fact that most of the time I can track the results of my clients' campaigns. Sure, privacy issues and all that makes it harder, but I can still see the impact.
Q2: What is the hardest thing about working in SEM/PPC/Paid Search?
A2: There are so many difficult things! One of the main things is how fast the industry is moving and just trying to keep up. Changes to match types, smart bidding, PMax on Google, and MSAN on Microsoft are a few examples.
Other challenges: Attribution between platforms and customers who don't understand attribution or expect a specific ROAS and then wonder why their volume is dropping…
Q3: What advice would you give to someone looking to get into PPC?
Read all: There are some amazing PPC practitioners out there sharing their knowledge – follow them on Twitter (#ppcchat is fantastic for that), LinkedIn and here on the PSA Slack channel.
To ask questions: Ask them about yourself and your assumptions, your teammates, and those amazing PPC people you find on Twitter, LinkedIn, and here.
Jis all: What works for one client doesn't mean it will work for the next, but over time you'll develop a knowledge base of tactics to get started. And even when you have this knowledge base, always test. Building that base is definitely more difficult if you're in-house, as you may only be dealing with one account, but that makes reading and following other PPC managers even more important.
Nikki Note: I highly recommend checking the #ppcchat once a day on Twitter, signing up for the daily Paid Search Association (PSA.org) email links, and joining the PSA.org Slack channel.
Q4: Would you recommend a minimum budget for small businesses to try Google Ads?
A4: Typically, around $3,000 is the lowest budget I would try on Google Ads. But (there's always a BUT) it really depends (I'm shocked this is the first time I've said 'it depends' again!). What does it depend on?
Geotargeting: If it's a local campaign with a small target area and not huge competition, you might get away with less to start with.
Industry: Lawyers need a lot more money because click costs are usually $50+ and sometimes $100 – because of…
Competition: Are they trying to sell in a crowded space with lots of competition, especially those with deep pockets?
In fact, I would challenge businesses on a budget to try Microsoft first. The general rule is that CPCs are lower due to less competition and average order values ​​tend to be higher for ecom customers. Microsoft also tends to do better for B2B lead generation.
Q5: Would you recommend Yahoo Ads? For which sectors of activity?
AT 5 : Ah yahoo. Your platform with many names!
(In a nutshell, they went from Yahoo to Yahoo Gemini to Oath to Verizon Media to Yahoo!)
I have about ten of my clients that work on Yahoo. For those who don't know, Yahoo Ads is only native advertising – everything yahoo.com search results are provided by Microsoft; to serve ads on the Search Network yahoo.com, which comes from Microsoft Advertising. But Yahoo Ads is native advertising, ads that show up when scrolling through their feed:
A5 (continued): The volume is generally low; their platform is not user friendly – I hear people complaining about Facebook Business Manager. I think Yahoo might give you a hard time. Most names don't make sense. They have a support team of real people who KNOW their product which really helps. I see enough good results that if customers have maxed out Google and Microsoft and are looking for growth, Yahoo is worth testing.
Q6: Do you recommend using dynamic keyword insertion in RSA titles? Any best practices here?
A6: I'm not a fan of Dynamic Keyword Insertion (DKI). I haven't used it in a very long time since Google started scrambling exact/phrase match types. I know other PPC managers still use it and love it. I just don't feel comfortable with what Google can and can't put in my ad text. I prefer to control what I can still control. I would love to hear from others who may still be using it successfully.
Question from Olia Sukhopar:
What are the best tactics/campaign types you would recommend someone try when running Microsoft Ads for a B2B customer?
Good question Olya! Microsoft can be fantastic for B2B. Is it an ecom customer or lead generation?
Olya: lead generation
Nicky: We've had great success with lead generation using search campaigns – we just launched a new lead generation client three weeks ago on Google and Microsoft; CPAs on Google are $36, while only $27 on Microsoft. This is mainly because Microsoft is so heavy on desktop, while Google is heavier on mobile. And Windows machines are still the overwhelming desktop choice.
Go ahead and add images to your search campaigns, so you appear in the Audience Network (start with a -20% bid on audience – found under Settings) and keep an eye on it.
Question from Miranda Wylie:
Hi! How long do you allow an ad to get impressions before editing or deleting it? To give some more context, several ads in the ad campaign are doing well, and 1 is not, even though it hasn't been 30 days yet.
Nicky: Thanks for the question, Miranda. So when you say it's not going well, what do you mean? Does he get any impression at all? And if not, is it the only addition (sic) in the ad group? Is it also an RSA or an ETA?
Miranda: RSA. 3 ads in the ad group. 1 gets no impression.
Nicky: Three is the absolute maximum you can do [per Google policy]. And there was a great study – I'll see if I can find it – where two RSAs per ad group was the sweet spot. I'd say if that third ad isn't much different than the other two, pause it. No need to have it in there unless the messaging is very different.
Nikki Note: The study was conducted by Optmyzr. Excellent information here on the number of ads, pin or unpin, and much more.
Question from Azeem Ahmad:
Hi @Nikki Kuhlman – how would you describe PMax in a short email to a board member/someone not in marketing for example? Curious to learn how to sum it up!
Nicky: Performance Max helps businesses advertise across multiple channels – from search to shopping to YouTube to email – with the goal of generating [sales/leads].
It's too short ? I tried to oversimplify since you said they're not in marketing.
So there you have it, a recap of my Ask Me Anything on the Paid Search Association's Slack channel. Do you have questions that have not been answered? Ask on PSA's Slack or on Twitter @nikkijumpfly.