How technology is transforming university research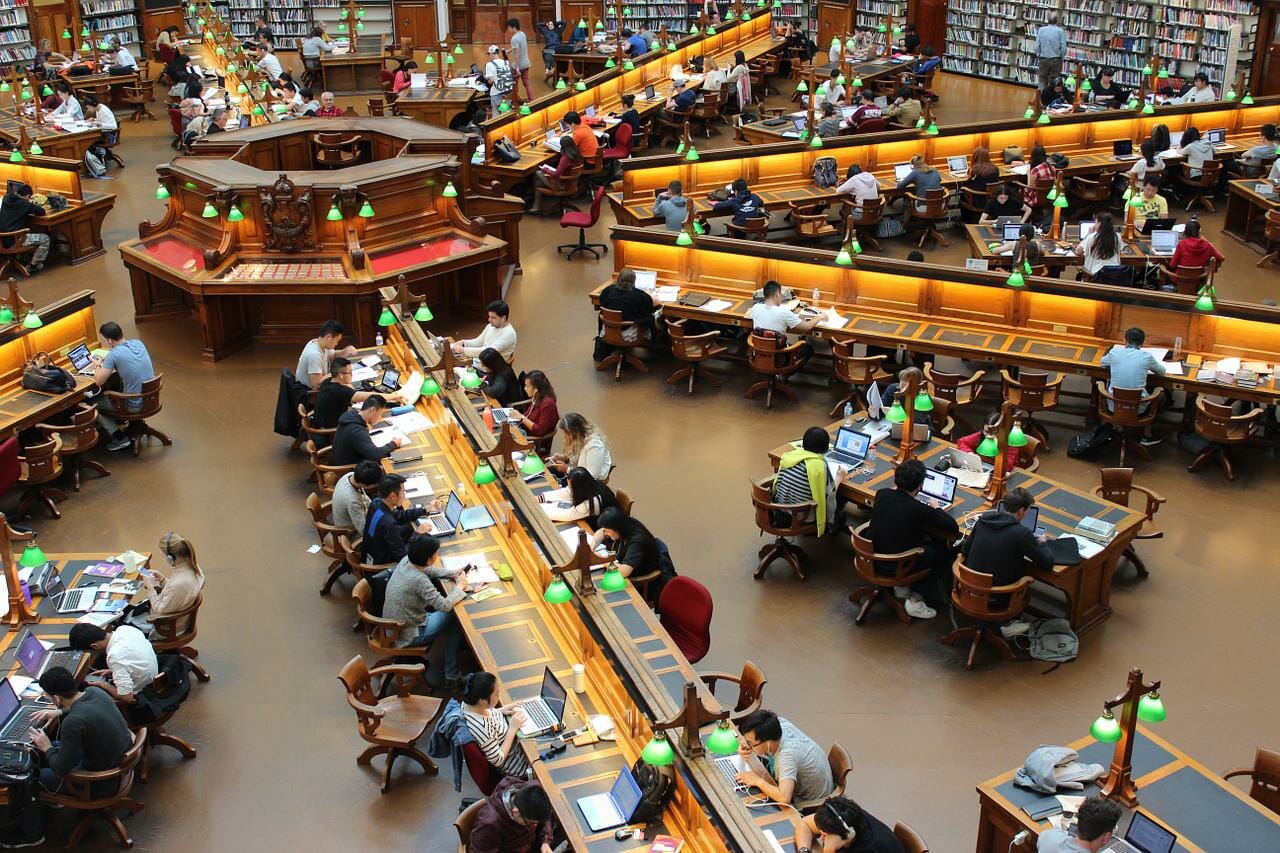 In the past, anyone interested in attending college had a tough time ahead of them. First, they had to fill out a paper application forms. High school students had to physically visit campuses, which naturally limited the number of colleges they could consider. Finally, they had to scrounge and research just to come up with a list of potential candidates in the first place.
The ways technology is transforming university research
Today, prospective students have a much easier path. Technology has simplified the process of researching, reviewing and applying to a university. Here are some of the most important ways technology is transforming the college research process.
Q2 2022 Hedge Fund Letters, Talks & More
Pat Dorsey on the problem of finding competitive advantages in tech stocks
Tech stocks have had more than their share of commentators in recent years. Many well-known value investors said Big Tech was grossly overvalued, while a few funds argued the sector was actually undervalued. Pat Dorsey of Dorsey Asset Management argues for looking beyond the tech sector and dividing tech Read more
Digital marketing opens doors
Search Engine Optimization (or SEO) is how an organization or individual increases their organic search traffic online. Businesses use SEO as a long-term investment to build valuable e-commerce and business websites.
Unsurprisingly, colleges and universities also use SEO. For example, WebFX highlights different ways colleges are using SEO to increase signups. This includes using long-form content on site, keyword targeting, social media posts, loading speed, and other factors to help students find their websites and online resources.
Additionally, they use search engine marketing (SEM) to analyze target demographics. They can then deliver digital advertisements and promotions to their identified audience using pay-per-click (PPC) marketing.
The ability to use digital marketing techniques opens doors for colleges to reach more potential students. Things like SEO, SEM, and PPC allow higher education organizations to expand their prospect pool in ways that weren't possible before the advent of the internet.
Online content offers many resources
Online college-generated content has also become an effective part of many universities' recruiting toolkits. This digital content can have a significant impact on whether or not a person attends school.
For example, many colleges have social profiles. This can boost brand awareness and open up new avenues for PPC marketing on social platforms. This also has the effect of engaging with prospects on their terms and in their own environment, where they are more comfortable and willing to listen.
A college blog is also a great digital content resource. It can provide everything from current class schedules to information on dorms, food choices, and other common questions. Images and videos can also feature prominent or attractive areas of campus. Again, this can set expectations and show a school's strengths.
Technology simplifies communication
Gone are the days of limited communications and long phone calls. Instead, students can now choose from a variety of communication channels to engage with a university's enrollment staff.
These multiple touchpoints include everything from emails and phone numbers to text messages and video calls. It's also easy to provide information about a school's various communication channels directly on their website and social profiles. This makes it easy for prospects to contact and participate in college admissions in the format that works best for them.
In addition to the basics, technology also facilitates communication in more complex ways. For example, in addition to traditional open houses and personalized tours, High Point University offers virtual tours of its campus. HPU presents it in an interactive online format that features visuals and sound. The tour provides an immersive and detailed experience for anyone planning to attend the school.
It's worth pointing out that even if someone visits HPU in person, they can use the technology to their advantage. The school also has a simplified and painless way to schedule site visits directly from its website. Whether the activity is in person or online, it's a great example of how colleges can use technology to improve their communication with prospects at all levels.
Honest reviews are readily available
Another area where technology is quietly making a difference is in reviews. The Internet has made it possible for everyone to make their voices heard. This led to the creation of a powerful and decentralized examination framework. Everything from employers to dog treats has comments at this point, including universities.
There are many sites online that allow students to share their experiences of their schools. The scholarship system has compiled a nifty list of eight of the best websites for find authentic college reviews.
As with all reviews, it's important to take each individual review with a grain of salt (for example, if someone had a bad experience, expect a review with a strong negative bias at all times).
Still, the ability to effortlessly see what others think of a potential school is a powerful tool in the hands of prospective students. It's also a great way for college admitted students to sharpen their online presence and cultivate a positive brand image.
Paperless processes streamline admissions
Once a prospect has discovered a school online, researched through reviews and on-site content, taken a virtual tour, and contacted admissions to apply and be accepted, it's time to move on to the paperwork. Except that, thanks to modern technology, in many cases the "paper" part of the paperwork has been removed from the equation.
Tools like the SIGNiX offer paperless admission solutions for educational institutions. Colleges and universities can use digital signatures to speed up the process. This reduces the hassle for everyone involved. Admissions staff can devote their time to other tasks. Students can also focus on preparation for their next educational adventures.
Technology is rewriting the college admissions process
Like in every other area of ​​life, technology is completely changing the game when it comes to college research.
SEO and SEM make it easier than ever for prospects around the world to discover which universities they can attend. Online content generated by colleges and students offers a wealth of resources and reviews that prospects can use when learning about a school. Technology-driven communication makes everything more accessible, from asking questions to visiting universities. Paperless admission takes the headache out of college admissions.
No matter how you look at it, there is no doubt that technology is rewriting the script for the better when it comes to finding potential students and engaging with them.
Article by Brad Anderson, ReadWrite