Criminologist Richard Rosenfeld helps author of new report calling for a more nuanced look at recidivism – UMSL Daily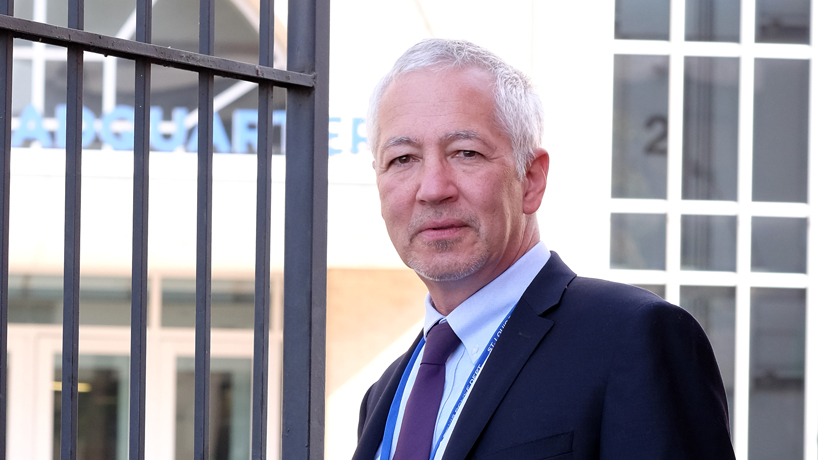 Richard Rosenfeld, emeritus professor emeritus of the curators of criminology and criminal justice at the University of Missouri-St. Louis, chaired the 12-member committee behind a new report highlighting gaps in recidivism as a measure of individuals' success after release from prison.
The report, titled "The Limits of Recidivism: Measuring Success After Prison," was released by the National Academies of Sciences, Engineering, and Medicine at the end of a study sponsored by Arnold Ventures.
Its findings include a recommendation that researchers develop additional measures to assess success in several areas of a person's post-prison life, including employment, housing, health, social support and well-being. staff. The report's authors believe this would provide a more nuanced view than current data, which takes a binary approach to measuring how often individuals relapse into criminal behavior after reintegrating into society.
Rosenfeld led a webinar last Thursday to accompany the release of the report, and he set the stage for the recidivism discussion by pointing to several staggering numbers: nearly 6.5 million people in the United States on probation, in prison, in prison or on parole; nearly 2 million currently incarcerated; and nearly 600,000 people released from state and federal prisons each year.
"The point here is not the sheer magnitude of these numbers, but rather the fact that almost everyone in the correctional system and especially in our prisons will eventually be released and returned to their communities," he said. said Rosenfeld. "The successful reintegration of these individuals into their communities has been identified as a key measure of the effectiveness of our criminal justice system. But assessing the successful reintegration of people released from prison is challenging, especially given the limitations of currently available data and the complex and multiple factors that shape reintegration experiences.
Rosenfeld and his colleagues were tasked with examining the strengths and limitations of current measures of recidivism as well as identifying new measures of positive outcomes that go beyond negative crime avoidance and reincarceration. They spent 10 months deliberating on these topics.
Decades of previous research have shown that stopping criminal activity is a process that can be accompanied by failures.
Existing recidivism rates do not always reflect indicators of progress towards the cessation of criminal activity. These include a reduction in the severity of criminal activity or increases in time between release and a criminal event.
"When we talk about recidivism, what do we mean?" said Rosenfeld. "In the broadest sense, what we are talking about is a return to criminal activity. But in terms of measuring recidivism, commonly used measures referred to re-arrest after release from prison, reconviction, and return to prison.
"People are returned to prison for having been convicted of a crime or for having committed a technical violation of the conditions of their release. Technical violations do not necessarily and often do not involve criminal activity, but simply the violation of the rules under which people under community supervision live, for example, failing a drug test, failing to show up to a meeting on time, etc.
In their report, Rosenfeld and his colleagues suggest that researchers supplement current recidivism rates with additional measures that show whether individuals are moving away from crime.
They recommend that new measures of post-release success consider a variety of additional factors, including personal well-being, education, employment, housing, family and social supports, health, civic and community engagement and legal engagement.
Their report further calls for the development of national standards for measuring post-release success, creating data that is easier to compare across programs and jurisdictions.
He suggests that federal agencies, including the National Institute of Justice, Bureau of Justice Statistics, Bureau of Justice Assistance and National Institutes of Health, could convene research groups to assess new measures of post-release success and that these agencies could also solicit grant proposals. of researchers and practitioners working with formerly incarcerated people to explore new measures.
Additionally, the committee believes that there should be an effort to develop new ways to measure the barriers and facilitators to post-release success. These could help to better understand the extent to which prisons and rehabilitation supervision fulfill their intended rehabilitation function as well as to establish best practices to follow.
Committee member Jennifer Cobbina-Dungy, a UMSL alumnus who is now an associate professor at Michigan State University's School of Criminal Justice, noted that there are systemic disparities based on race, socio- economics and geography in terms of access to needed services and supports.
"The choices an individual makes both in prison and after release really play a pivotal role in post-release outcomes, as the listening sessions with formerly incarcerated people clearly showed," Cobbina said. -Dungy during last week's webinar. "But an individual's range of choices is shaped by the environment into which he is released, and it can be expanded or limited by the opportunities or obstacles to which he is exposed."

Short URL: https://blogs.umsl.edu/news/?p=93487