Consultative sessions announced in search of next Vice President for Diversity and Inclusion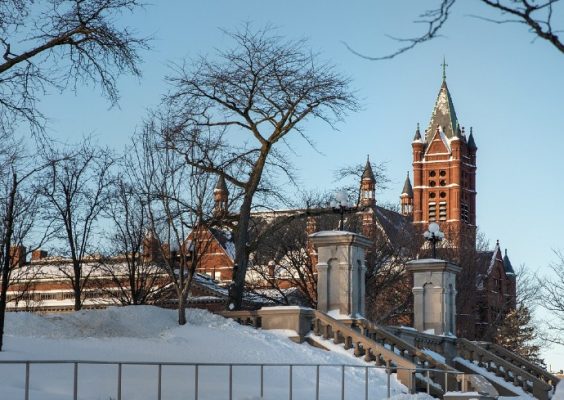 Campus and community
The University's next Vice-President's Research Committee for Diversity and Inclusion today announced two consultative sessions during which students, faculty and staff will have the opportunity to identify key priorities for the University in terms of diversity and provide feedback on the characteristics, experiences and necessary background of the person hired. to fulfill this essential role. The sessions will take place as follows:
Student session
Friday December 10
3:30 p.m. – 4:30 p.m. ET
Register for the student session
Teachers and staff session
Friday 17th December
10 a.m. to 11 a.m. ET
Register for the professors / staff session
The Vice President for Diversity and Inclusion will play a pivotal role in Syracuse University's continued commitment to advancing academic excellence in a welcoming university for all. To fulfill this role, the University seeks a courageous diversity leader who will foster a commitment to access, opportunity and inclusion and understands the importance of providing an education informed by multiple perspectives, life experiences. , ethnicities, cultures and belief systems.
The research committee, announced earlier this fall, is co-chaired by Cerri A. Banks '00, G'04, G'06, Vice President of Student Success and Assistant to the Senior Vice President of Student Experience, and Brian Konkol, Dean of Hendricks Chapel. The executive search firm WittKieffer assists the University with the research.
In addition to the campus-wide sessions, the research committee will meet with several constituency groups across campus to gather information and ideas. Those unable to attend sessions can submit research comments or nominate candidates via the confidential research email address, [email protected]