Advocates anxious ahead of Lower Snake River Dam report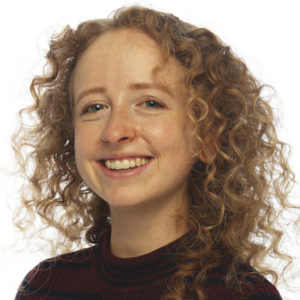 Ahead of the release of a report analyzing potential breaches at the lower Snake River Dam, regional conservation groups on Wednesday urged lawmakers to consider the issues.
About 60 non-governmental organizations came together to deliver a message calling for urgency and meaningful action from Gov. Jay Inlsee and U.S. Sen. Patty Murray, D-Wash., ahead of the release of the final report on replacing the advantages of lower Snake River dams.
"There has never been a better opportunity to right the wrongs of the past and create a future that includes abundant salmon, healthy orca populations, and a better, stronger Northwest," they said. wrote in a letter to Inslee and Murray. "We urge you to recognize in your action plan that restoring a resilient and flowing Lower Snake River through dam removal is a critical part of creating a comprehensive regional solution and approach."
The results, which are expected next week, could push leaders to back the removal of four hydroelectric dams along the canal, as they should expose the viability of such actions. The structures – located at Ice Harbor, Lower Monumental, Little Goose and Lower Granite – connect millions of people in the Pacific Northwest with energy, but disproportionately affect fish migration, according to the report.
Inslee and Murray commissioned the Benefit Replacement Report last year to determine whether removal of the dam would be necessary for salmon recovery and river restoration. A draft of the report released in June said the effort could cost between $10.3 billion and $27.2 billion and would require changes to shipping routes, as well as irrigation water supply plans.
Essentially, the report concluded that dam removal is possible but at substantial cost. But big moves, regardless of a high price, are needed to restore salmon populations to sustainable levels.
A separate report conducted by the National Oceanic and Atmospheric Administration last month found that removing at least one dam on the lower Snake River is needed for meaningful change, as previously reported by The New York Times. .
Removing the massive dams would require congressional approval and a comprehensive plan, including a funding proposal and timeline. Neither Inslee nor Murray expressed their position on dam removals other than to state general support for advancing salmon recovery.
The Environmental Troop, made up of organizations from across the Pacific Northwest, reiterated their message in a letter to US Maria Cantwell, D-Wash. They emphatically asked the senator to advocate for any potential legislation that would support dam removals.
"Clearly, we cannot continue the status quo of spending billions of dollars on failed recovery and mitigation efforts, costly litigation and outdated infrastructure," they wrote to Cantwell. "We urgently need a new approach that is legally sound, scientifically credible and financially responsible."
For more information on the Lower Snake River Dams report, visit www.lsrdoptions.org.